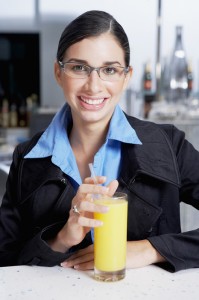 The Bios Life franchise model is an innovative concept in the franchise industry. It gives people from all backgrounds the opportunity to take control of their financial future.
A Bios Life Franchise is affordable to just about anyone who wants to own their own business. Unlike most franchises this doesn't require any large startup costs and there are no crippling overheads.


The birth of the Unicity International franchise began in the US over 100 years ago with the opening of the first Rexall Drug Store in 1903. In 1990 Rexall launched the Bios Life Franchise model to market one of its most unique, science-based products — Bios Life.
Bios Life is a patented formula of naturally derived ingredients clinically proven to help lower cholesterol and balance blood sugar levels. Thousands of healthcare and medical professionals around the world have helped millions of people with this safe and scientifically proven natural solution to some of the world's leading health problems.
The Bios Life Business Model
With the Bios Life Franchise model, Franchise Owners buy the products at wholesale, sell them at retail, and keep all the profit. There are no royalties to pay.
There is also the opportunity to build long-term residual income by bringing other franchisees in. A bonus programme has been set up to reward Franchise Owners who help in growing the Bios Life Franchise network. This unique financial model has created a win-win relationship, benefiting both the company and Franchise Owners.
You can choose how much time you put into it. There are no set hours you have to work. However, it is possible to earn thousands of dollars a month if you commit yourself.
Call me if you would like to find out more.